Listen to this article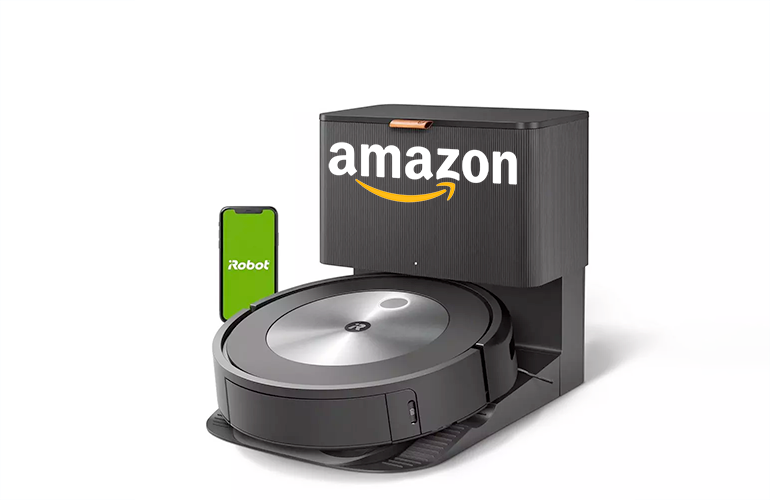 This year, we covered nearly 50 mergers and acquisitions worth billions of dollars. The SPAC craze of 2021 seemingly came to a crashing halt, but there was still plenty of M&A activity.
Below are 10 robotics acquisitions, in chronological order, that stood out to us in 2022 and two notable mergers. Take a look back at the notable acquisitions of 2021.
Subscribe to The Robot Report Newsletter or listen to The Robot Report Podcast to stay updated on the robotics stories you need to know about. For all the mergers and acquisitions, check out our special section.
---
Aptiv acquires Wind River
Date Announced: Jan. 11, 2022
Amount: $3.5B
Aptiv kicked off the year with a bang, announcing it was acquiring Wind River for $4.3 billion. The deal just closed on Dec. 23, but at a lower price point of $3.5 billion. The companies said the price was amended because of certain changes in Wind River's operating structure required to bring the regulatory approval process to a satisfactory conclusion.
Aptiv, a global mobility company, in 2019 along with Hyundai Motor Group formed the autonomous driving joint venture now known as Motional. Wind River is a global leader in developing software for the edge. Its software is used on more than two billion edge devices across more than 1,700 customers globally. Wind River generated approximately $400 million in revenue in 2021. Intel acquired Wind River in 2008 for $884 million. Intel sold Wind River to TPG Capital in 2018 for an undisclosed amount.
Aptiv said the acquisition allows it to execute against the large software-defined mobility opportunity and expand into multiple industries. Aptiv said it will combine Wind River Studio, a cloud-native intelligent systems software platform, with its SVA platform and automotive expertise.
---
Zebra Technologies acquires Matrox Imaging
Date Announced: March 15, 2022
Amount: $875M
Zebra Technologies acquired Matrox Imaging for $875 million. Matrox Imaging develops machine vision components and systems and generates annual sales of approximately $100 million.
Matrox offers platform-independent software, software development kits (SDKs), smart cameras, 3D sensors, vision controllers, input/output (I/O) cards, and frame grabbers which are used to capture, inspect, assess, and record data from industrial vision systems in factory automation, electronics and pharmaceutical packaging, semiconductor inspection, and more.
Zebra Technologies in 2021 acquired Adaptive Vision, a machine vision software company, and launched its own line of fixed industrial scanning and machine vision systems. Zebra said the Matrox Imaging deal will complement the aforementioned products.
The deal expanded Zebra's presence in the automation market. In 2021, Zebra acquired Fetch Robotics, a San Jose, Calif.-based developer of autonomous mobile robots for $290 million.
---
Bosch Rexroth acquires cobot maker Kassow
Date Announced: March 21, 2022
Amount: Undisclosed
Bosch Rexroth acquired the majority stake in Kassow Robots, a Denmark-based developer of 7-axis collaborative robotic arms. Bosch said the acquisition enables it to offer one-stop solutions, especially for the consumer goods and mobility industry including battery production as well as for semiconductor production. Kassow has five cobots in its portfolio, including reaches from 850mm to 1800mm and payloads from 5kg to 18kg.
Kassow Robots exited stealth mode at Automatica 2018. It was co-founded in 2014 by Kristian Kassow, the former co-founder of Universal Robots, which is the leading developer of cobots. Founded in 2005 by Kassow, Esben Østergaard and Kasper Støy, Universal Robots was acquired a mere 10 years later by Teradyne for $285 million.
---
Sarcos buys RE2 Robotics
Date Announced: March 28, 2022
Amount: $100M
Sarcos Technology and Robotics Corporation acquired RE2 Robotics, a Pittsburgh-based developer of autonomous and teleoperated mobile robotic systems, for $100 million. The deal consists of $30 million in cash and $70 million of Sarcos common stock. Both companies have had long-term success with military and defense customers, but they never collaborated.
The combined company now offers an extended product portfolio, which will enable it to target a much broader spectrum of customer needs across the commercial (aviation, construction, medical and subsea) and defense sectors. For example, the company has been working with Changi Airport Group to develop an outdoor-based baggage loading system that can automate the loading and unloading of loose passenger bags from a narrow-bodied aircraft.
---
American Robotics acquires Airobotics
Date Announced: July 5, 2022
Amount: Undisclosed
American Robotics acquired Airobotics, an Israeli developer of autonomous unmanned aircraft systems (UAS). The acquisition is intended to accelerate American Robotics' technical development and regulatory roadmap and expand the breadth of applications, use cases and vertical targets.
Combining American Robotics and Airobotics also means bringing together leading engineering and aviation talent and two world-class technology platforms. In January 2021, Marlborough, Mass.-based American Robotics became the first company approved by the Federal Aviation Administration to operate fully autonomous drones without visual observers on-site. Before this approval, waivers and certifications awarded by the FAA required visual observers to be stationed along the flight path to monitor a drone's airspace.
---
Amazon buying iRobot
Date Announced: August 5, 2022
Amount: $1.7B
Amazon agreed to buy consumer robotics giant iRobot for $1.7 billion back in August, but the deal is under review by the Federal Trade Commission (FTC). The antitrust investigation is focusing on whether the data provided by iRobot's Roomba robot vacuum gives Amazon an unfair advantage in the retail industry. The FTC is also analyzing how the line of robot vacuums would fit in with Amazon's existing smart home products.
Amazon and iRobot have had a relationship dating back to 2005 before iRobot went public. iRobot listed Explore Holdings LLC as an investor and named Elizabeth Korrell as its manager. Explore Holdings was another name for Bezos Expeditions, Jeff Bezos' personal investment firm at the time, and Elizabeth Korrell was an attorney for Bezos. Beyond that, iRobot uses Amazon Web Services (AWS) and developed voice integration between Alexa and the Roomba.
Both companies could seemingly benefit from this deal. Amazon has struggled to enter the consumer robotics market and underwhelmed the industry with its Astro robot. iRobot's second quarter revenue fell 30% this year due to weak demand and cancellations from retailers in North America and Europe, Middle East and Africa. The company also warned of weaker growth going forward. iRobot has diversified its product portfolio in recent years with non-robotics products, including a handheld vacuum and air purifiers.
Walmart acquires ASRS maker Alert Innovation
Date Announced: October 6, 2022
Amount: Undisclosed
Walmart, the world's largest retailer, agreed to acquire Alert Innovation for an undisclosed price. Alert Innovation is a North Billerica, Mass.-based developer of robotic e-grocery fulfillment technologies.
Walmart began working with Alert Innovation in 2016 to build custom technology for its micro-fulfillment centers (MFCs). Walmart piloted its first MFC in Salem, N.H. in late 2019 using custom technology from Alert Innovation. The autonomous robot, named Alphabot, can store, retrieve and dispense orders by moving horizontally, laterally and vertically across three temperature zones without any lifts or conveyors.
At the time of the deal, Walmart said that "bringing the best of Alert's technology and capabilities in-house will enable us to reach more customers quicker by deploying MFCs with greater speed, providing both an unmatched shopping experience and a competitive advantage in omnichannel fulfillment."
---
Intrinsic acquires Open Source Robotics Corp
Date: Dec.15, 2022
Amount: Undisclosed
Intrinsic, a software company that launched out of the X moonshot division of Alphabet in mid-2021 to simplify the use of industrial robots, acquired the Open Source Robotics Corporation (OSRC). The OSRC is the for-profit arm of Open Source Robotics Foundation, which is the developer of the popular Robot Operating System (ROS). Intrinsic is also acquiring Open Source Robotics Corporation Singapore (OSRC-SG), the division of the company that led directly to the release of Open-RMF for interoperability.
To be clear, Intrinsic did not acquire the Open Source Robotics Foundation (OSRF), the non-profit that has and will continue to be responsible for the day-to-day activities and development of ROS, Gazebo, Open-RMF and the entire ROS community.
Here's why this deal is important going forward.
"As a small independent company at OSRC, it's become increasingly challenging for us to meet the diverse needs of our large and growing user community and continue the commercial business of OSRC," said Brian Gerkey, co-founder and now-former CEO of Open Robotics, who is joining Intrinsic along with many of his colleagues. "Greater institutional support from Intrinsic and the resources from this transaction allow our team to focus on what we do best and accelerate the development of ROS, Gazebo, and Open-RMF in a sustainable way.
"Together we will give the robotics community great new features in ROS, Gazebo, and Open-RMF, while also building new products and services on top. We will continue to improve ROS, Gazebo, and Open-RMF so that they can be used in even more domains, with ever-higher demands for software quality, testing, and platform support."
Notable mergers
There were also several notable mergers during 2022. Teradyne companies Mobile Industrial Robots (MiR) and AutoGuide Mobile Robots merged to become a single supplier of autonomous mobile robots (AMRs). At the end of September 2022, the integrated company officially became known as Mobile Industrial Robots (MiR).
Prior to the merger, MiR offered a range of AMRs capable of carrying payloads and pallets up to 3,000 lb. (1350 kg). By combining with AutoGuide, the portfolio will expand to include high payload AMR tuggers and forklifts that will operate on the MiRFleet software.
Another notable merger took place between LiDAR makers Ouster and Velodyne. At press time, this merger wasn't complete, but the combined company plans to leverage the complementary customer base, partners and distribution channels to accelerate LiDAR adoption. Combined, Ouster and Velodyne have 173 granted and 504 pending patents, and a cash balance of approximately $355 million as of the end of September 2022.