Listen to this article
5. Nuro R2 autonomous delivery vehicle sets milestones
In February, Nuro became the first autonomous vehicle developer to be given exemptions by the U.S. National Highway Traffic Safety Administration for testing on public roads without the need to have controls for human operators.
In April, Nuro received a second permit, this time granted by the state of California, allowing it to test its second-generation test platform, the Nuro R2, on certain public roads of nine cities within Santa Clara and San Mateo counties.
Although more autonomous vehicle companies are now testing robotic delivery of goods instead
of people, Nuro was early to this application and is being rewarded for it. In November, Nuro closed a $500 million Series C round, bringing its total funding raised to date to nearly $1.5 billion.
Nuro has partnered with brands such as CVS, Walmart, Domino's, and Kroger. The R2 is the first vehicle to operate fully autonomously on public roads in three different states — California, Texas, and Arizona — with no drivers, no occupants, and no chase cars.
4. Mars Rover heads to space
The launch of the Mars 2020 mission in July not only marked the latest efforts in humanity's search for extraterrestrial life, it also represented advances in robotics. The mission includes the Perseverance Rover, the fifth robotic rover the National Aeronautics and Space Administration (NASA) has sent to Mars. The rover, which features a 7-ft. robotic arm, is designed to take multiple soil samples, seal them in containers, and deposit them on the surface of Mars so that a future mission can return them to Earth.
A drone helicopter called Ingenuity is attached to the rover. The main goal is to test the ability of drones to fly on Mars, which isn't easy. The atmosphere is extremely thin, roughly comparable to the conditions on Earth at an altitude of 30 km (18.64 mi.). The drone has flown in a simulated test environment, but whether it will lift off on Mars remains to be seen.
maxon SpaceLab's Robin Phillips told The Robot Report that the drone should be viewed "as being the modern equivalent of the Sojourner rover." Perseverance is expected to land on Mars on Feb. 18, 2021.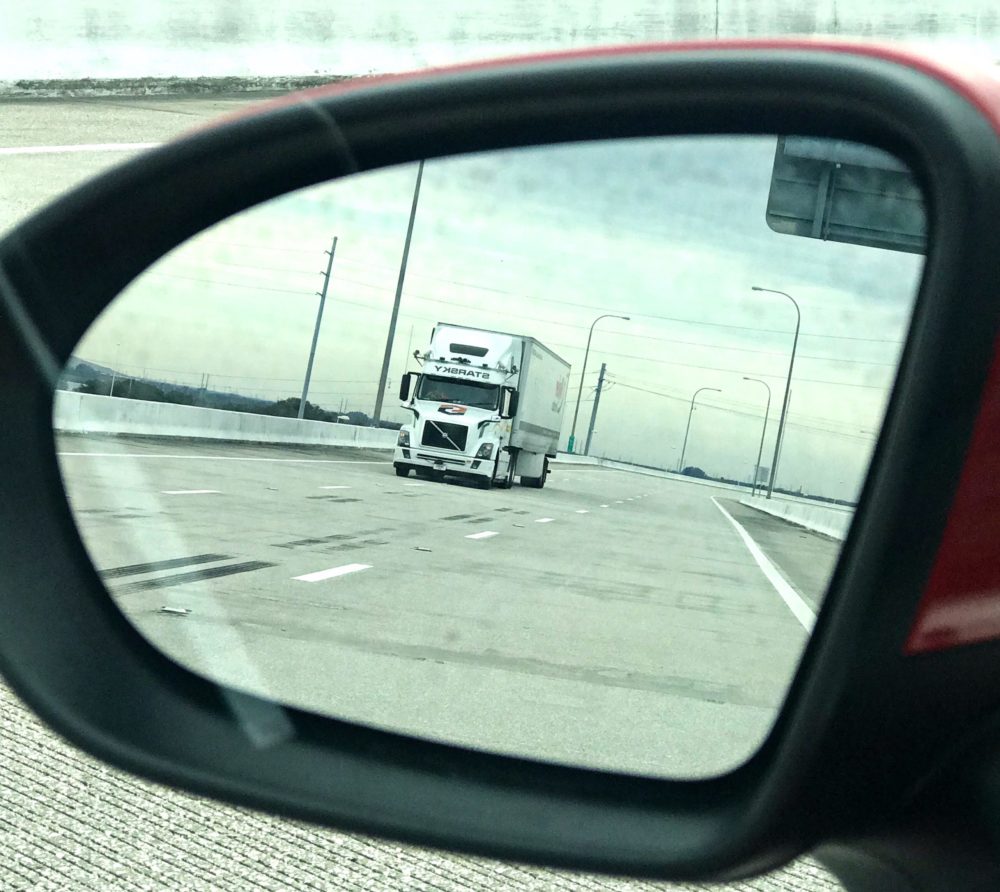 3. Self-driving truck startup Starsky Robotics shuts down
It wasn't a surprise Starsky Robotics closed its doors in March. What was surprising was how its co-founder and CEO, Stefan Seltz-Axmacher, reacted. He said timing, more than anything, led to the company's demise.
"Our approach, I still believe, was the right one, but the space was too overwhelmed with the unmet promise of AI to focus on a practical solution," he said. "As those breakthroughs failed to appear, the downpour of investor interest became a drizzle. It also didn't help that last year's tech IPOs took a lot of energy out of the tech industry, and that trucking has been in a recession for 18 or so months."
As 2020 comes to a close, investments in autonomous vehicles remain strong. In October alone, autonomous vehicle companies raised more than $364 million.
Nevertheless, Seltz-Axmacher discussed the challenges facing autonomous vehicle companies. He said the biggest challenge is "supervised machine learning doesn't live up to the hype. It isn't actual artificial intelligence akin to C-3PO; it's a sophisticated pattern-matching tool."
2. Moxie social robot is designed to help children learn
Even before COVID-19 changed learning environments around the world, parents, teachers, and therapists struggled to give enough attention to children with special needs. In April, Embodied launched Moxie, a social robot designed to help children with cognitive development. Moxie uses machine learning and the SocialX platform to perceive and interact.
Social and therapeutic robotics companies have struggled in recent years, but Embodied has claimed that
it is taking a different approach. Led by co-founder and CEO Paolo Pirjanian, former chief technology officer of iRobot, Embodied is hoping to reinvent how interaction with a robot is done beyond simple verbal commands to a more fluid social interaction including natural conversation, body language, emotive voice, and facial expressions.
Moxie provides play-based learning that is paced to weekly themes and missions with content designed to promote social, emotional, and cognitive learning. Moxie launched with special pricing of $1,699. At press time, its website said, "Due to overwhelming demand, we have sold out of reservations for our launch shipment."
1. Hyundai Motor Group acquires Boston Dynamics
2020 was, perhaps, the most crucial year for Boston Dynamics since it spun out of the Massachusetts Institute of Technology in 1992. It commercialized its fi rst robot in June, selling its Spot quadruped to U.S.-based customers for $74,500. The company has since expanded sales internationally and reportedly sold 400-plus robots and generated more than $30 million in revenue in just five months.
Despite this traction, Boston Dynamics was sold to Hyundai Motor Group. Hyundai acquired an 80% stake in Boston Dynamics, while a Softbank affiliate retained the other 20%. Hyundai became the third owner for Boston Dynamics in the last seven years.
Waltham, Mass.-based Boston Dynamics has historically operated as a research and development organization since it was founded. But a new emphasis on commercialization was evident after the SoftBank acquisition. Naysayers claim there is no market for legged robots or that Boston Dynamics has been too slow to commercialize. Others, like myself, argue that commercializing a quadruped of this ability is a major challenge and a milestone. It will take time to make significant market inroads.
SoftBank also shifted its investment strategy recently after being crushed by several poor investments, highlighted by WeWork's failed initial public offering. In addition, SoftBank has been going through big changes with new leadership, and sources told The Robot Report that several champions of the Boston Dynamics acquisition are no longer at SoftBank.
Another sale shouldn't reflect poorly on Boston Dynamics. This is largely being driven by changes at SoftBank. For Boston Dynamics, it's another case of being owned by the wrong company at the wrong time. Hopefully the third time's a charm.