Listen to this article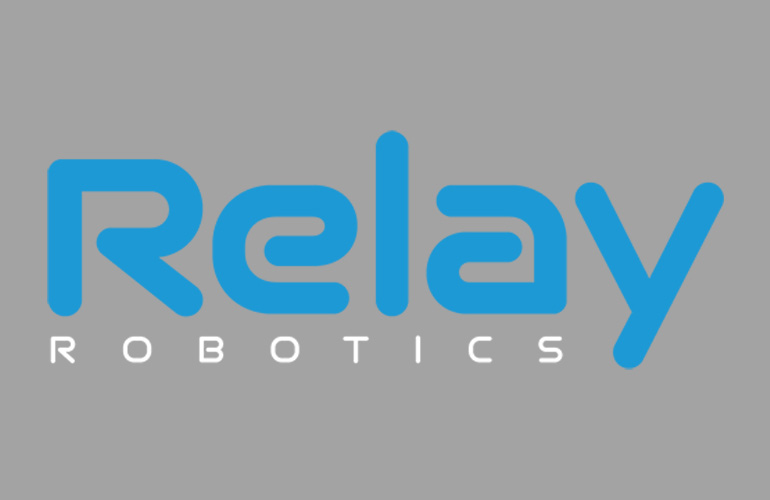 Relay Robotics launched today. It is a new corporation formed by acquiring Savioke, a developer of mobile delivery robots. The people, intellectual property, the Relay product line, and all customer agreements have all come over to Relay Robotics.
Relay Robotics also announced the completion of a $10M Series A financing and the appointment of veteran technology executive Michael O'Donnell as chairman and CEO. The lead investor in the Series A round is MK Capital. MK Capital is a $250 million venture capital fund with headquarters in Chicago. The company has funded O'Donnell's prior ventures.
It is still unclear which company, or group of individuals, acquired Savioke and why a new legal business entity was formed. The Robot Report asked what becomes of Savioke as a company and any potential liabilities it might have had. Here is how Relay Robotics responded:
"Because we are privately held, I can't disclose the financial considerations for forming a new company over a name change. Suffice it to say we want the company name to be more readily identified with our product offering. Over the years, our customers have come to refer to us as 'the Relay robot company' or 'It's a Relay robot' or 'send Relay with that delivery.' So it's our hope that 'Relay Robotics' will build upon that existing brand recognition."
Savioke co-founder and CEO Steve Cousins will become chief technology officer of Relay Robotics and lead the company's product strategy and innovation efforts. Cousins served as CEO of Willow Garage from 2007-2013, is on the board of directors for the Open Source Robotics Foundation and has been influential in the evolution of robotics in Silicon Valley.
Cousins is excited about the opportunity to focus 100% on innovation and technology. He is a roboticist at heart and has a long backlog of potential features to implement in the software and robot in the future.
"I view this as a promotion to focus on what I love doing," he said. "And I get to hand off a number of things that I really don't like. So it's a great opportunity for me. And I recognized the need to bring in high powered expertise. So when I had the opportunity to bring Michael in, we have somebody who's responsible for fundraising and sales, which are two things that I was not trained for."
"There is a multi billion-dollar market for service robots and Relay Robotics has the team, technology, and real-world experience in applying service robots to solve business problems," noted Mark Koulogeorge, managing partner of MK Capital. "Michael will lead Relay on an aggressive growth path as we partner with customers to develop more innovative uses of service robots to enhance the customer experience and improve operating efficiency."
Savioke is an AMR veteran
Savioke started in 2013 and was a pioneer in the autonomous mobile robots (AMRs) space with the introduction of the Relay delivery robot. Savioke also innovated in the market with the introduction of a robots-as-a-service (RaaS) business model. WIth RaaS, a client company can easily cover the cost of using Relay by paying for the service from its operating budget, rather than going through a capital expenditure approval cycle.
"I felt like Steve was five to 10 years ahead of the market," O'Donnell said about the opportunity with Relay Robotics. "And now the market for robotics is finally coming to us. What we've seen with COVID is that employees are taking themselves out of the workforce. But there is huge pressure on hotels and hospitals, and other venues to staff up, so robotics are really a necessary part of business going forward."
Savioke is a 2022 RBR50 innovation award winner. The honor was given based on the innovation of using an mechanical actuator to push elevator control buttons. The result is that this innovation shortens the deployment time for Relay+ in a new facility with an elevator, from months to hours.
The hotel market is coming back post-pandemic
Relay delivery robots are currently deployed at major hotels in the United States, such as Marriott, Hilton, Westin, Mandarin Oriental, Holiday Inn, and Radisson, nationally recognized hospitals such as Georgetown and Dartmouth, and commercial real estate properties. Customers can name their robot and create a customized "wrap" to give it a unique character and harmonize with their brand.
But the COVID-19 pandemic has been tough on the hospitality industry.
"No doubt the pandemic was tough on the hospitality industry. Many of our customers shuttered their properties for a time in the middle there. Several customers actually retargeted their properties to do other things. There were actually quarantine hotels. So we saw a lot of hotels basically lay off their staff and call and say, 'Hey, can we suspend our robot service?' No doubt that was tough for us. We managed to survive that, but it was not easy."
The new company will continue to focus on the hospitality market, including hotels and restaurants. But it also sees huge potential in adjacent markets such as secure delivery workflows in hospitals and delivery and security workflows in real estate (corporate buildings and apartments).
O'Donnell said Relay robots are currently deployed in 10 hospitals, and he has experience working in the healthcare industry. He said most healthcare organizations have between 20-50 hospitals in their system, and that there is a huge opportunity for large fleet deployments, similar to the hotel chains.
O'Donnell, a 25-year veteran of the consumer technology industry, brings a track record of growth and success at early-stage technology companies. Prior to Relay Robotics, he was CEO of HealthiNation, a digital healthcare media company that he and his team grew over 280% and was acquired by GoodRx.
"I'm excited to join Steve and the incredibly talented team at Relay Robotics to address this huge market opportunity for autonomous robots that help businesses serve their customers, patients, and employees," said O'Donnell. "The market is quickly embracing these AI & autonomous technologies to address the worldwide labor shortage and meet their clients' needs. Relay Robotics has the intellectual property, a product line of working robots making deliveries across hospitality, healthcare and offices, and a pipeline of marquee customers."
Relay+ carries 50% more payload than the original Relay, and it is also configurable to include multiple open shelves (for restaurant food delivery) or multiple locking drawers to enable Relay+ to make multiple deliveries to individual hotel visitors on a single mission.
The company is also exploring future configurations of Relay that will add vacuuming to its list of capabilities.
"Our collective expertise in AI, autonomous vehicles, and building the Relay software technology platform is paying huge dividends in driving use cases and the reliability of our robots," said Cousins. "We continue to expand the capabilities of Relay robots, enabling them to be quickly deployed to help people in service industries."
---
Editors Note: Steve Cousins was a guest on The Robot Report Podcast episode 69 in February, 2022.