Listen to this article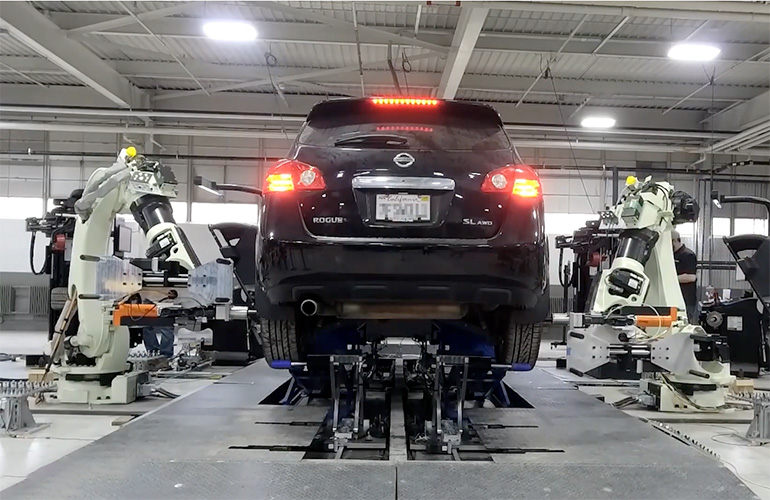 RoboTire, a Michigan-based robotics and automation startup that designs and deploys systems to change vehicles' tires, today announced a partnership with Creamery Tire, Inc., a locally owned and operated tire service center founded in Pennsylvania in 1988. Creamery Tire is deploying RoboTire's fourth-generation tire changing system at its location in a north Philadelphia suburb at 4123 Creamery Rd, Creamery, PA 19430.
The partnership between Creamery Tire, which offers customers a unique tire-buying experience, and RoboTire's state-of-the-art systems using robotics, machine learning, and artificial intelligence will aim to improve the overall tire-changing experience for customers in Pennsylvania. RoboTire's systems can help reduce the current hour-long tire changing experience to less than 25 minutes, allowing shops to serve more cars in a safe and efficient environment.
Victor Darolfi, RoboTire Co-Founder and CEO, said, "We are thrilled to partner with Creamery Tire as we deploy our tire-changing technology into more brick-and-mortar locations. We see a growing demand for safer and more efficient tire-changing practices that benefit automotive shop owners and customers. RoboTire and Creamery Tire working together to integrate our robots with their expert staff will provide the best possible customer experience."
"RoboTire's systems are truly revolutionizing the way tires are changed, and we are excited to be one of the first shops in North America to offer this innovative service model to our customers," said Joseph Franklin, CEO of Creamery Tire, Inc. "We are dedicated to bringing the best technology and experience to our employees and customers alike in Pennsylvania."
RoboTire's first tire-changing system at Creamery Tire began serving customers on December 16, 2022. Creamery has signed on to install additional RoboTire systems at two other locations in Pennsylvania.
In August, 2022, RoboTire installed its first robotic tire-changer at Discount Tire. RoboTire CEO Victor Darolfi was recently a guest on The Robot Report Podcast, where he discussed the technology, the solution and the market for automated tire-changing solutions.