Listen to this article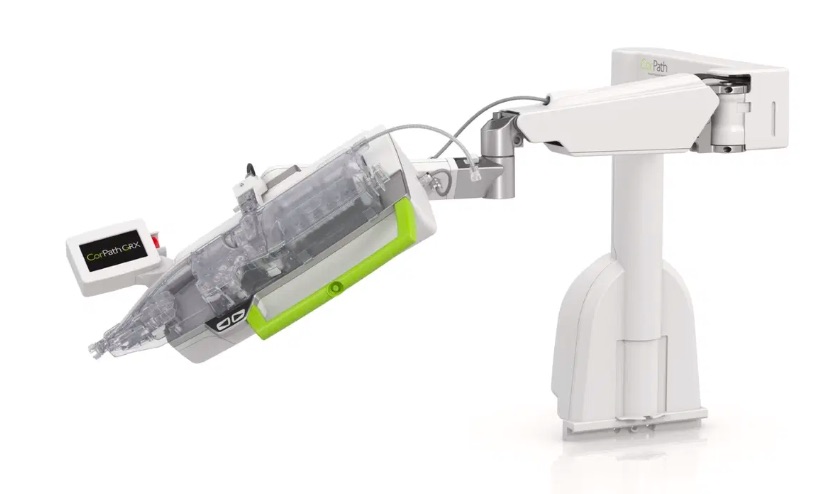 Siemens Healthineers announced its Corindus company rebranded to "Siemens Healthineers Endovascular Robotics."
In 2019, Siemens Healthineers acquired Corindus for $1.1 billion. Corindus develops the CorPath robot-assisted device for coronary and peripheral vascular procedures.
According to Siemens, brand unification represents "the final step" in the company integration process that began in 2019. The business aims to advance interventions with robotics, changing the delivery of care through innovations. These innovations enhance physician techniques and bring precision to interventional procedures, Siemens said.
Siemens said it now offers the Endovascular Robotics business access to its company-wide resources. That allows it to continue advancing its vision of developing image-guided robotic solutions. It intends to continue offering the CorPath GRX system to support endovascular procedures.
All Corindus channels, including its website and social media profiles, will officially shut down on Dec. 16, 2022. Siemens plans to make all materials previously shared on the Corindus website available on its own. The overall rebranding transition remains underway.
"The completion of our brand evolution marks the final step to becoming a united company and we remain focused on pioneering breakthroughs for everyone, everywhere," said Wayne Markowitz, worldwide EVP of Siemens Healthineers and head of Endovascular Robotics. "Our flagship product, the CorPath GRX System, is designed to support endovascular interventions, and we look forward to working with our customers as Siemens Healthineers Endovascular Robotics while fueling our vision to connect more patients to advanced care."
Editor's Note: This article first appear on sister publication MassDevice and was reprinted with permission.